Each year's Christmas Revels at the Hopkins Center for the Arts whisks us away to a different time and place. This year, we visit Renaissance Venice as La Vigilia di Natale (Christmas Eve) approaches and the city is preparing its annual Feast of the Seven Fishes. The show is presented Thursday through Sunday, December 13-16, in Spaulding Auditorium of the Hopkins Center for the Arts.
Serving as the able gondoliers for this magical cruise is a cast not only of talented Upper Valley singers and dancers of all ages, but also a quartet of great guest artists who serve as "tradition bearers": they invest the show with the authentic sound and look of the time and place being evoked.
This year's guest artists are primarily based in Vermont but perform well beyond it. From Newport, VT, Wayne Hankin, best known for his work with Cirque du Soleil, is a period instrument specialist who has played 400 different instruments over a 30-year career that has included 4,000 concerts in every major North American city and countless venues worldwide. His varied career includes hundreds of performances for leading theater companies, appearances on television networks CBS, ABC, NBC, HBO, MTV and BRAVO, and has received numerous awards and commissions from ASCAP Awards to the National Endowment of the Arts.
Below, Wayne plays the grosser bock, one of the largest bagpipes, period.
From Bellows Falls, VT, Laurie Rabut performs widely on period string instruments in New York and New England, with ensembles that include Boston Camerata and Boston Baroque.
She received her formal music training and degree from the Boston University School of Fine and Applied Arts and did further study, including baroque violin and viol, at the Baroque Performance Institute at Oberlin and at Cornell.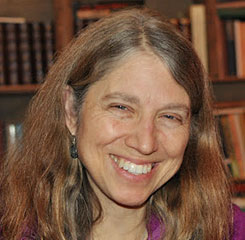 She has performed with The Greenwood Consort, Parthenia, The Boston Camerata, Boston Baroque, Apollo Ensemble and The Arcadia Players and currently performs with a variety of ensembles in the New York and New England region. She has taught for Amherst Early Music, Pinewoods and the Viola da Gamba Society and teaches in the Five College Early Music Program in Western Massachusetts.
She teaches in the Five College's Early Music Program in Western Massachusetts, instructing in Baroque violin and viola da gamba, and leading ensembles.
Christine Rua, who plays wind instruments, bagpipes and percussion, recently completed a 10-year, 25-nation tour with the uproarious Cirque du Soleil show Varekai. She now lives in South Royalton and teaches at the Upper Valley Music Center and Seven Stars Arts Center and plays with ensembles around Vermont and up and down the Connecticut River. In this 2013 interview with Peruvian TV, Christine takes us inside the music of Varekai.
Based in Boston, lutenist Douglas Freundlich has performed with many leading ensembles over the years, including the Boston Symphony, Boston Baroque, Emmanuel Music and the Cambridge Revels. Also a teacher, he is an indispensable part of Longy School of Music at Bard College. Below he accompanies a student in the Early Music Program.